Transportation Manners
Please be mindful when wearing backpacks as to not get in the way of others. Customers are encouraged to wear backpacks on their front during crowded times.
Please allow the senior citizens, people with disabilities, and people with babies to sit in the priority seating areas.
When on the train, please set your cellphone to vibrate and refrain from making or receiving calls. When the train is crowded, customers are asked to turn off their cellphones near priority seating areas.
Please refrain from eating and drinking and keep noise to a minimum (including headphone noise and loud conversations).
Customers are encouraged to be considerate of other customers so that they may have a pleasant experience when riding.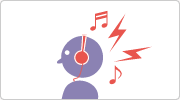 2018 Student Manners Poster: Outstanding Work Award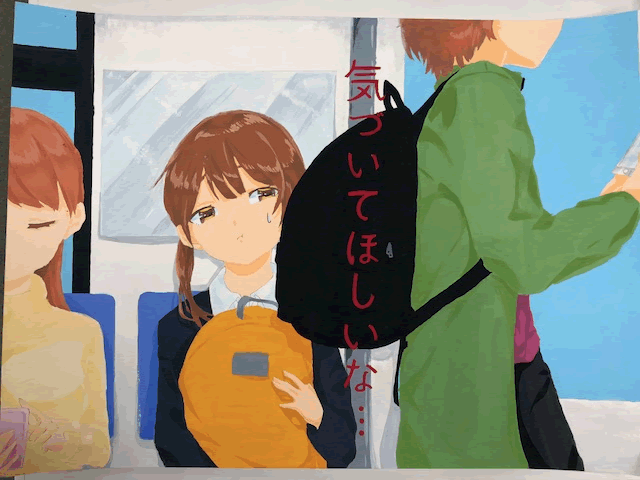 No Rushing onto the Train
Rushing onto the train when it is about to depart is dangerous. Not only does it lead to slip-and-fall accidents, it also can cause delays and damage the train's doors.
Customers are asked to do their part to ensure safe and on-time operations.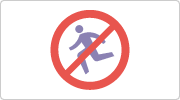 A Note About Doors
Please make sure to not touch the doors. When they open, hands and fingers can get pulled into their side areas.
Guardians are asked to please keep children's hands away from the doors.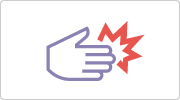 Strollers
There is no need to fold up strollers on the train.
Both people with strollers and other customers are asked to be considerate and understanding of each other in order to ensure children's safety and create a child rearing-friendly environment.
Please refrain from bringing strollers on escalators due to the dangers involved.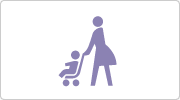 Suspicious Items
If you find a suspicious item in the station or on the train, do not touch it. Please inform nearby staff. If staff are not nearby, they can be contacted using one of the phones or interphones.